About the Michael A. Guido Theater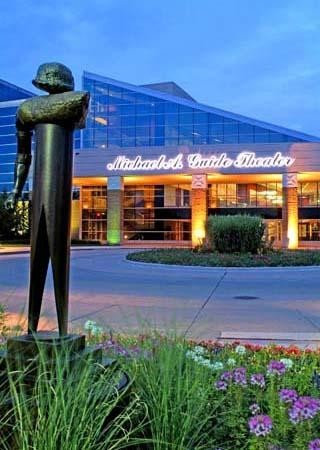 Evoking a classic renaissance theatre in a modern environment, our main stage theatre will serve as home to many local arts organizations. With a focus on acoustical and visual properties, the auditorium features beautiful wood and plaster wall panels designed to heighten audience involvement. The auditorium has ample wheelchair seating, elevators to all levels, and an amplified system for the hearing impaired.
This 1,201 seat auditorium features the latest lighting and sound systems, and is fully supported by modern scene and costume shops. The theatre is set to support the greatest professional demands while providing a friendly environment for our many local Cultural Arts programs.